Used Barcode Parts
When your team boasts the expertise to complete repairs in-house, it may seem like an excellent way to save money. Unfortunately, the cost of replacement barcode parts may be more than you had anticipated. Barcode Trading Post is your source for used barcode parts. Guaranteed to offer the same functionality as new components, BCTP used barcode parts offer an economical solution to the rising cost of equipment repair.
See more on Barcode Repair
Used Barcode Parts
BCTP carries stock of used barcode parts from industry-leading manufacturers like Zebra, Symbol, Intermec, Sato, PSC, HHP and Datamax. We supply used barcode parts for the latest technologies as well as for legacy and discontinued equipment no longer supported by the original manufacturer. In addition to offering used barcode parts for barcode printers, scanners, and data collectors, we also support point-of-sale equipment and non-barcode printers.
Barcode Trading Post's selection of used barcode parts is tested and certified by our technicians and guaranteed for 30-days.
To create additional savings, trade in excess or broken barcode parts to receive credit on your purchase from BCTP.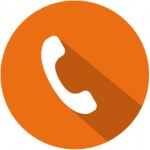 Contact Us
To reach a Barcode Trading Post sales representative to create or upgrade your barcoding solution, please call us at: 1.888.317.3440.
Like us on Facebook to find specials about Used Barcode Parts
Tweet at us @RepairBarcode​   #Barcode Repair