Barcode Technical Support
From Quote to Integration
The BCTP technical support team is available to help with your used barcode solution, from pre-sale to post-sale integration. Rely on BCTP's trained sales agents and technical group to help create your most efficient and economical barcode solution, regardless of your level of product knowledge. Technical support is available to you, free of charge, for the life of the product. Don't allow integration to become overwhelming – our tech support team has lead installations for thousands of customers, from the smallest to the largest.
BCTP's Technical Support Team
On-site technicians
Certified annually to guarantee up-to-date product knowledge
Tech support when you need it – five days a week
Free for the life of the product
The RMA Process
Should you encounter any difficulty with your used barcode product that a support technician cannot resolve via telephone, an RMA will be issued. A printed copy of the RMA should be included with the product when it is sent in for repair and evaluation. Once the repair has been completed, typically within 7 to 10 days, your product will be returned to you.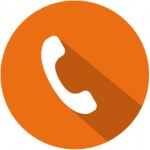 For barcode technical support please call us at: 1-888-317-3440.
You may also contact a representative at Barcode Trading Post.